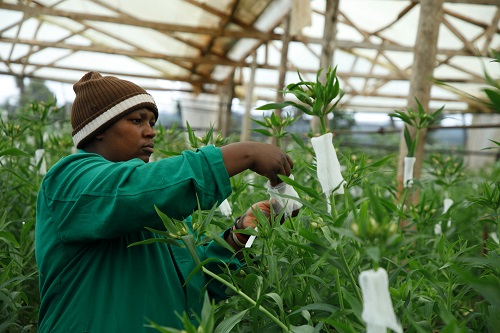 Certification and Quality Expert - Lead Auditor
Job type: Full-Time 
Job category: Certification and Quality Expert - Lead Auditor 
JOB BRIEF
Kenya Flower Council (KFC) is the leading Business Membership Association for growers, exporters and key cut-flower and ornamentals value chain actors. KFC members account for approximately 80 percent of Kenya's floricultural exports. 
The organization is in the forefront promoting Kenya as a reliable source of quality cut flowers and ornamentals and the country's competitiveness in the global floriculture trade.  We are currently seeking to fill in the position of a Certification and Quality Expert - Lead Auditor. 
Reporting to the Certification Manager, the successful candidate will be responsible for:
Maintain up to date producer database regarding their certification and re-certification cycles including scheduling of audits.
Producing timely and accurate reports on such inspections in accordance with ISO/IEC 17065, KFC auditing procedures and GLOBALG.A.P. timelines and quality system requirements.
In charge of follow ups on Corrective Action Reports (CAR) on the same are prepared
Prompt update of quality policies, procedures, work instructions, and documentation required by the Certification Scheme.
Conduct KFC Certification Scheme annual internal audits alongside ISO/IEC 17065 checklist as may be assigned by the CEO.
Support and contribute to the KFC Technical and Certification Committees.
Support in training needs analysis and risk profiling for the Flower sector & value chain.
Support in project proposal development and implementation on SPS, system audits.
Any other relevant duty as assigned by the supervisor or the Chief Executive Officer.
Qualifications:
• Must have a Bachelor of Science in Horticulture, Agriculture, Environment, Agronomy.
• Must be qualified and trained in the following ISO, technical & social courses:
− ISO19011Auditing Principles – Lead Auditor Certificate
− SA 8000 Social Accountability–Lead Auditor Certificate
− ISO 9001 Quality Management Systems–Lead Auditor Certificate
− ISO 14001 Environmental Management Systems – Lead Auditor Certificate
− ISO 22000 Food Safety Management Systems – Lead Auditor Certificate
− Training on Labour and Environmental Laws – Lead Auditor Certificate
− GLOBALG.A.P. IFA Online Tests Certificates required for Flowers and Ornamentals Lead Auditors
• Must have 5 Years of experience in a Lead Auditor position
• Experience in stakeholder and project implementation
Skills & proficiencies required:
Good understanding of flower production processes, post-harvest operations, and the entire value chain.
Good understanding of the legislation that govern the floriculture industry on Social practice, Environment, GAP, and institutional governance.
Auditing skills on a diverse certification schemes as guided by ISO 19011.
Good understanding of the floriculture industry and the interrelated value Chains.
Good understanding of standards development, audit management and certification. 
How to Apply
If you are up to the challenge, possess the necessary qualifications and experience; please click Here to make the application on or before Wednesday, 20th December 2022.