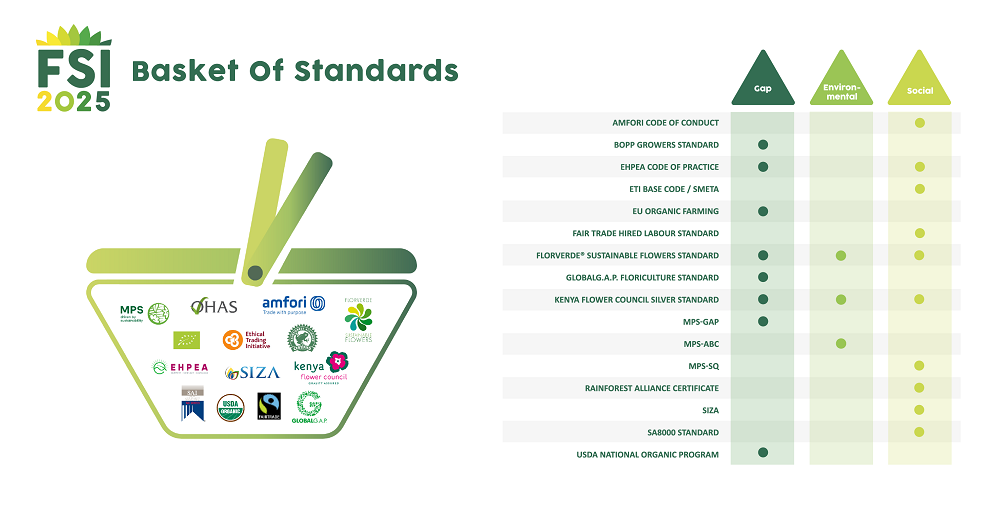 Through the Flowers and Ornamental Sustainability Standard (F.O.S.S) popularly known KFC Silver, KFC enhanced compliance of members farms and continues to promote sustainability in the floriculture industry focusing on:
Our Members,
Our Suppliers,
Our Markets,
Our Environment, and
Our People
Accredited by South African National Accreditation System (SANAS) since August 2008 on ISO guide 17065, F.O.S.S. encompasses social, environment and good agricultural practices aspects to ensure certified producers foster sustainable, responsible and safe production of cut flowers and ornamentals.
FOSS in the International Market
KFC FOSS is one of the only two standards in the world that meet both social and environmental scope of sustainability. 
Visit http://www.fsi2025.com/basket/ for more details